Like this article? Support us by subscribing here. Your donation will help us continue to provide quality-of-life news and make local impact possible.
By Linda T. Kennedy
Prince William is filled with remarkable Emergency Medical Services personnel — top notch people who respond to and care for our health and safety. Behind them stands the Northern Virginia Emergency Medical Services Council — a group that reinforces their efforts and the efforts of other EMS personnel in the counties of Arlington, Fairfax, Loudoun, the Cities of Alexandria, Fairfax, Manassas, and Manassas Park, and the Metropolitan Washington Airports Authority.
The council's outreach and educational services help EMS provide exceptional services to the community.
"There's a lot of layers to what we do," said Ray Whatley, NVEMSC Executive Director, "But all-in-all, essentially, we're a support system to over 50 EMS agencies, about 11 hospitals, and more than 5,000 EMS providers that are within our region."
The Hub and Spoke of Emergency Services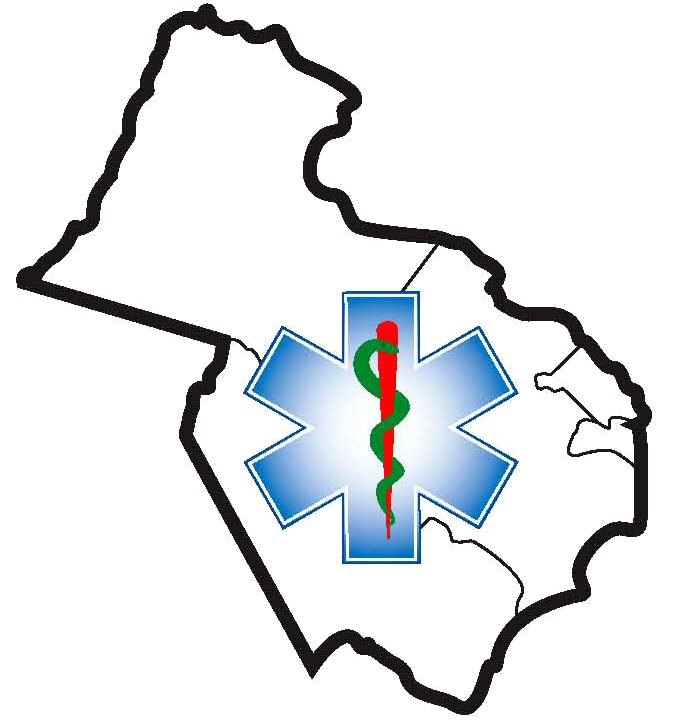 The council collaborates with the various fire, EMS departments, and hospitals in the region. It also works with trauma coordinators from the multiple programs that service northern Virginia to develop outreach and educational programs. While they are not a state agency, they are a part of the Virginia Department
of Health's Office of Emergency Medical Services. NVEMSC contracts with OEMS to provide the services that maintain a stable EMS system across the Commonwealth.
"We do a lot of planning, coordinating and communication with the various EMS leadership throughout Northern Virginia and that can be from the fire department side, it can be with the private transport agencies that do inner facility transports, and the hospitals themselves," said Whatley. "Our focus is really on serving the comprehensive EMS system of the Commonwealth. We want to make sure that the residents and visitors have access to the best emergency care possible."
According to Whatley, that means coordinating programs that shed light on the importance of EMS providers, including recognition and education programs.
The council's top outreach effort is to help prevent the events that call EMS personnel onto the field in the first place. One example is Stroke Smart, a proactive education initiative to help those in Northern Virginia
recognize the signs and symptoms of a stroke and call 911 immediately.
Stroke Smart
Stroke Smart started in Alexandria five years ago. They began working with the council within the last couple of years to have all the municipalities adopt a Stroke Smart Proclamation.
"I am happy to say that we now have every city and county on board with promoting Stroke Smart here in Northern Virginia," said Whatley. "So it's great we have bipartisan support to make Virginia more Stroke Smart. We can help people prevent having bad outcomes from a stroke by recognizing them early."
The initiative helps stroke patients activate a 911 system that transports them to the hospital early for medical treatment to increase their odds of avoiding lasting neurological effects from a stroke. Educational videos and additional information about Stroke Smart are available at nvems.org/strokesmart.
"We have tons of videos on how to become Stroke Smart," said Whatley, explaining that the council is working to duplicate the stroke information in as many languages as possible. "We're actually getting ready to publish a Korean video on Stroke Smart, and we have a Spanish video we're launching, as well," he said.
Whole Blood Exchange Program and FACT*R
The council's Whole Blood program also increases Northern Virginia patients' survival rates in emergencies with blood donor services that help transport blood to the field, so that patients can receive blood transfusions faster.
"Some EMS agencies — Arlington, Loudoun, and Fairfax county police carry whole blood which means that in a life-saving situation where a patient needs blood, they have the ability to give whole blood right there at the patient's side, rather than having to transport them to a hospital or trauma center to get blood," explains Whatley.
The council also started FACT*R (Field Available Coordinated Transfusion Response), another way EMS providers transport blood to trauma events. When another agency needs blood, they can transport it from the Inova Fairfax Hospital and Inova Loudoun Hospital blood bank to the field.
"We're getting it [to a place that]the whole blood program is readily available in those situations that a patient needs blood," said Whatley.
Virtual Instructor-Led Training
Whatley said providing services that strengthen fire and EMS agencies in their district is a core component of their mission, mainly through supporting Virtual Instructor-Led Training and coordinating continuing education credit for EMS providers.
The council's strong working relationships with various EMS councils (11 in Virginia) and Inova Health System allow the student provider and the instructor to communicate entirely through the cloud during the online training. The instructor can offer complex job training in near real-time and the student provider benefits from hands-on instruction. The training helps providers throughout the region maintain current skills since every EMS provider is required to earn professional credits during their recertification period.
Bringing different agencies together with EMS providers, said Whatley, not only helps ensure the region's EMS providers receive quality education but also allows them to recognize the EMS providers in the system for the great things they do.
Credit Where Credit is Due
Each year, the council creates an awards committee from their board stakeholders to recognize different regional EMS providers. The awards recognize the providers' excellence and outstanding leadership, and honorees become nominees for the Governor's EMS award.
"Our work boils down to the emergency management functions of coordinating regional plans to help make our fire departments work seamlessly and provide the best outcomes for EMS care," said Whatley. "It's a great experience; the system works. But while we may have a major role in the system, we're a small piece in the system."
Whatley said that the council is constantly re-evaluating its work to sustain its programs.
"And within the next year, we plan to have more events, and have more of an impact within the EMS community's outreach efforts," he said.
Linda Kennedy is a contributing writer for Prince William Living.