By Bill Carey 

EMS1 
NEW YORK — The man who stabbed New York EMT Julia Fatum inside her ambulance as she worked to treat him appeared in court for the first time Monday. 
Rudy Garcia pleaded not guilty to the charges that included attempted murder and assault. Garcia did not speak during the hearing other than to enter his plea, NBC New York reported.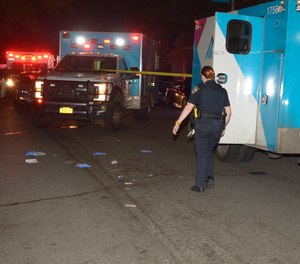 His bail remained set at $500,000. 
On July 19, Garcia was being transported to Mount Sinai West Hospital. At the hospital's emergency bay, Garcia became agitated and threw a gum wrapper at Fatum. Fatum asked him to stop and attempted to calm him down, however, Garcia allegedly pulled a large knife out of his sock and stabbed Fatum several times in her chest, arm and left leg. 
Doctors said she sustained significant blood loss and nerve damage in her left arm. 
Days after she was stabbed, Fatum had said she was ready to leave the city according to her family. 
Garcia's next court appearance is scheduled for Oct. 30.